Reviews
Check back soon to see the nice things our patients have to say about us.
---
Success Stories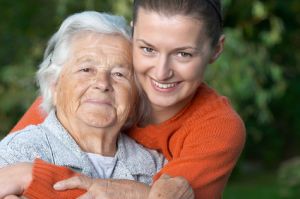 As you know, I switched from another physical therapy office to yours as my left knee deteriorated. You helped me limp less and build strength to prepare for knee replacement surgery, and you have been managing my PT for many weeks now since surgery in April.
You are the most personable, patient, and involved physical therapist I have ever worked with, and your willingness to answer my many questions is much appreciated. You treat me and everyone else as people and not just patients, getting to know us and building trust, which helps motivate us to do the hard work we need to do to recover well.
Bassert, D. Maryland
"Dr. Diallo,
I want to thank you for restoring my back and returning me back to work and my family after I ruptured my disc. I cannot thank you much for your genius and compassionate care."
Galloway, V.
"Dr. Diallo,
Thanks again Doc, I had given up after two weeks in bed with all the drugs without any improvement. You are a god sent. Thanks for changing my life in two days."
Gordon, R.
"Dr. Diallo,
Thanks, your carefulness and attentiveness to me after my knee surgery was remarkable, comforting and encouraging. I cannot thank you much; for I am not sure what I could have done without you."
Barclay
"EZ Rehab, I would like to specially thank your team for getting me back to work after two years. Your steadfast persistence and compassionate approach did it for me. God bless you all and continue to do what you do. You are outstanding and wonderful."
Fogel, H.
"Dear Dr. Diallo & Staff,
I want to sincerely express my gratitude for the care you gave my husband. He talks highly of you. My husband is afraid of seeing a doctor. He has had many bad experiences with doctors, but when he came to see you his whole perspective changed. He enjoys coming to your office and looks forward to his visits each time. Thank you for helping him with his painful shoulder. He is feeling much better. Again, thank you and may the good lord bless those hands so you can help more people like us."
Caroline
"Dr. Diallo,
You were a great clinical instructor. I feel like I learned a lot during this 4 weeks clinical and it was a very good experience. Thanks for giving me the opportunity to do my clinical at your facility.
Thanks."
Tameka Moorman
"Thank you very much for the excellent care that you provided Sheikha Hussa M. Al-Nahayan during her nine weeks in Baltimore. The bottom line--our patient came to Hopkins to walk. She left Baltimore with every expectation that she would be able to walk extended distances after she completes her rehabilitation.
In addition to severe osteoarthritis of both knees, our patient had considerable co-morbidity. She had excellent medical care, including four outstanding surgeries. All in all, I hope you feel as good about the care our patient received as I do.
A lot of the success of this patient's care was the result of your efforts. Thanks."
Lawrence S.C. Griffith, M.D.
Professor of Medicine
Medical Director
Johns Hopkins Medicine International
"You have done a really wonderful job with me--you helped me a great deal.
I wish you happiness and great success.
Thank you so much."
Senator John D. Rockefeller IV
"Ibrahima, I have to tell you what a great job you did with my knee. I never can imagine the return in strength and flexibility in my knee after my treatment with you. Please accept my sincere thank you for a job well done."
Marita
"Dr. Diallo,
Thank you for the compassionate care you provided me at a crucial time in my life, immediately after my surgery. Your upbeat and caring attitude was all I needed to be encouraged during my painful days as I struggled with my new hip. Thanks to you and your staff, I overcome my fears, pain and I can walk again without pain."
Ms. Nancy V.
"Dr. Diallo, You did a remarkable job with my shoulder, I cannot thank you more."
Enitan, O.
"I have to tell you, you are insanely gifted in you craft, consistent in your values and professionalism. Thanks to professionals like you, we can venture out in our seventeen's with total confidence and remain realistic of our levels of activities and independence.
Joseph